PROFESSOR GREGORY GILBERTSON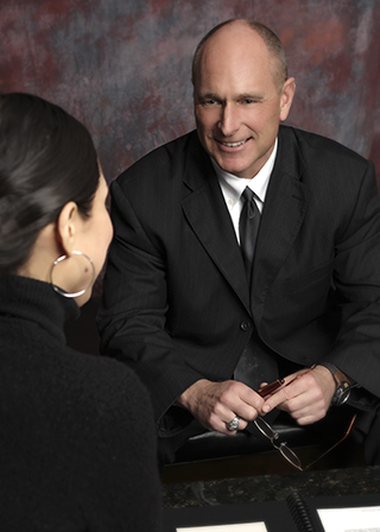 A POLICE MISCONDUCT EXPERT WITNESS
Gilbertson Investigations is a consortium of police experts and other professionals who aggressively advocate for victims of police misconduct and the criminal justice system. Working with civil rights and criminal defense attorneys nationwide, our experts provide lawyers with insightful analysis, informative reports, dispositive depositions, and convincing trial testimony in excessive force, false arrest, criminal defense, and self defense cases.
The CEO and Agency Principal of Gilbertson Investigations is Professor Gregory Gilbertson. Greg is a tenured criminal justice professor with 20 years of teaching experience. He's also an expert witness in police misconduct and self defense, a licensed private investigator, and a subject matter expert in police practices. Greg has conducted over 100 pretrial criminal defense investigations, and consulted on 82 civil rights and criminal cases in 17 states as an expert witness.  If you or your client has been victimized by police officers, detectives, or the criminal justice system, call  Gilbertson Investigations at (360) 237-4247.  Greg answers his phone and is available to discuss your case.
Greg served five years in the U.S. Army as a commissioned and non-commissioned officer of infantry soldiers. During his military service, he received two General Officer Letters of Commendation and was decorated on four occasions. He was also a Distinguished Military Graduate of the U.S. Army Officer Candidate School at Fort Benning, Class 501-86.
After leaving the Army, Greg became a police officer in Atlanta and LaGrange, Georgia. In Atlanta he served as a police patrolman in Zone 3 Precinct.  In LaGrange he served as a SWAT Team tactical officer, juvenile court investigator, senior patrolman, school resource officer, and stakeout squad member. Advanced osteoarthritis and two major orthopedic surgeries ended his police career at age 37.  Greg then became a Parenting Investigator/Guardian ad Litem for at risk children, a criminal justice professor, and private investigator in Washington State.
INTERNATIONAL POLICE TRAINING: The origin of Greg's expert witness casework is found in his service as an International Police Trainer. In 2005-2006 the U.S. Department of Justice designated him a Subject Matter Expert in police practices for a police training mission in Iraq. He deployed to Baghdad and worked with a committee of Iraqi Police Generals to develop a Bachelor's degree program in democratic policing for the Baghdad Police College. He was then appointed Deputy Director of the Basrah Training Academy where he supervised the training of 500 Iraqi police cadets by America, Czech, and British police trainers.
Professor Gilbertson was again designated a Subject Matter Expert in police practices in 2008 by the U.S. Department of Defense. He then deployed to Kabul and served 13 months as a police policy writer, senior mentor, and NATO Liaison to the Commanding General of the Afghan National Police Academy. Greg assisted the commander with all aspects of academy operations for 2500 cadets, 500 faculty and staff, and secured 50 million dollars in NATO funding for academy renovations.  In both missions Greg worked with police trainers from Germany, France, Norway, Canada, United Kingdom, and Czech Republic. Living in close proximity to NATO military forces in Iraq and Afghanistan, he was exposed to car bombs, IED's, small arms, rocket, and mortar fire daily.
EXPERT WITNESS CASEWORK: Professor Gilbertson has testified as an expert witness in excessive force and police practices in U.S. District Court for the Western District of Washington on four occasions. He has also testified as an expert witness in excessive force and self defense in the state courts of Washington, Oregon, Illinois, Kansas, and Connecticut. He has also authored expert reports and consulted with nearly 70 attorneys and law firms on police misconduct and criminal cases in California, Arizona, Nevada, Wyoming, Montana, Alabama, Ohio, North Carolina, Mississippi, Maine, and Kentucky. 
ACADEMIC BACKGROUND & SERVICE: Professor Gilbertson is a graduate of the University of Washington where he earned a Bachelor's degree in History.  He later earned a Master's degree in Justice Administration and completed 30 credits of post-graduate coursework in Criminal Justice through Columbus State University. In 1997 Greg began teaching criminal justice courses for a faith based university in Lacey, Washington. In 1999 he became a full-time criminal justice professor at a nearby Washington community college. He has  been teaching college and university criminal justice courses for 20 years.
The criminal justice program Greg designed and developed for his community college has been ranked by BestColleges.com as a "Top 10" associate's degree in the United States. In addition, Greg also served 18 years as an adjunct criminal justice instructor for two local universities. He was named a Distinguished Faculty member in 2013.
Professor Gilbertson recently  spearheaded a groundbreaking academic initiative known as a "Crosswalk Degree." A Crosswalk Degrees aligns police academy training with criminal justice college curriculum. As a result of this initiative, Washington police officers, deputy sheriffs, and state troopers now receive 45 credits towards their Criminal Justice degree for police academy training and one year of work experience.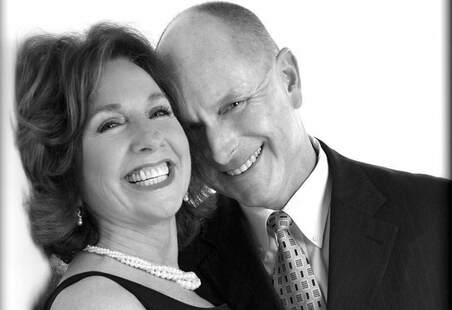 SUMMARY: 
​Professor Gilbertson, his wife Julie, and their Irish Terriers, "Fiona" and "Brody" reside in Olympia, Washington.  Julie is a real estate developer and home builder. Professor Gilbertson is available for expert witness casework nationwide.