BIOGRAPHY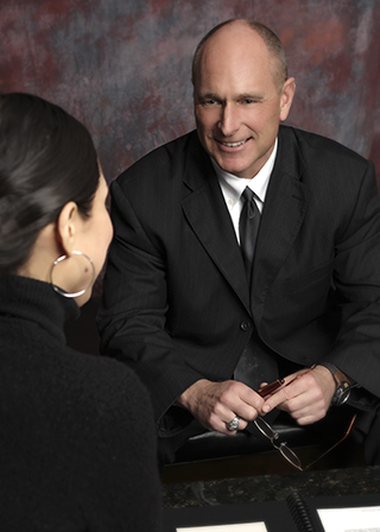 A LIFETIME OF PUBLIC SERVICE: Professor Gregory Gilbertson has been exceeding client expectations as a private investigator and expert witness for nearly 20 years. He's also been a criminal justice professor at a Washington State community college for 21 years. In addition, Greg is a former police officer, international police trainer, Guardian ad Litem, infantry soldier and commissioned officer. He received his commission from the U.S. Army Officer Candidate School; a Distinguished Military Graduate of his OCS class. After his military service, Greg became a police officer in Atlanta and LaGrange, Georgia. He served as a SWAT team member, senior patrolman, school resource officer, juvenile court investigator, and stakeout squad member.
PRIVATE INVESTIGATIONS & EXPERT WITNESS CASEWORK: As a private investigator, Greg specialized in criminal defense casework for 12 years. In 2014 he began consulting as an Expert Witness in Police Use of Force, False Arrest, Criminal, and Self Defense cases.  He has consulted with attorneys on over 100 civil rights and criminal cases in 18 states. To date, Greg has testified in the U.S. District Court for the Western District of Washington, the U.S. District Court for the District of Arizona, and in the state courts of Washington State, Oregon. Illinois, Kansas, and Connecticut. He has also authored reports, consulted with attorneys, and been deposed on cases in California, Nevada, Wyoming, Montana, Alabama, Ohio, North Carolina, Mississippi, Maine, Montana, Idaho, Georgia, Massachusetts, and Kentucky.

INTERNATIONAL POLICE TRAINER – IRAQ: The foundation of Greg's expert witness work is found in his service as an International Police Trainer. The U.S. Department of Justice and U.S. Department of Defense have twice designated him a Subject Matter Expert in Police Practices. In Baghdad he worked with Iraqi General Officers on developing a Bachelor's degree program in Democratic Policing for the Baghdad Police College. He was then appointed Deputy Director of the United Kingdom's Basrah Academy. In Basrah Greg supervised the training of Iraqi police cadets by British and American police officers.
INTERNATIONAL POLICE TRAINER – AFGHANISTAN: Greg deployed a second time to Kabul where he served 13 months as Senior Mentor and NATO Liaison to the Commander of the Afghan National Police Academy.  In this role he assisted Lieutenant General Sayed Mohammad Qudoosi, the longest serving police officer in Afghanistan, with all aspects of daily academy operations for 3000 cadets, faculty, and staff. He routinely interacted with NATO General Officers, international dignitaries, and senior American, Canadian, German, Italian, British, French, and Afghan government officials. He also secured 50 million dollars in NATO funding for academy renovations.

U.S. DISTRICT COURT OPINION:  In the trial of Moises E. Ponce Alvarez v. King County Sheriff's Office, U.S. District Court Judge Richard A. Jones entered the following opinion regarding defendant's motion to exclude Professor Gilbertson: "Mr. Gilbertson's qualifications demonstrate extensive experience in policing. His experience includes work as a Georgia police officer, SWAT team officer, superior court investigator, school resource officer, stakeout squad officer, and senior patrolman.  After his law enforcement career, Mr. Gilbertson became a college professor and private investigator. He has taught courses in criminal justice and conducted pretrial investigations for attorneys in criminal cases. The Court finds his testimony can be expected to have a reliable basis in knowledge and experience."
ACADEMIC CREDENTIALS: Greg is a graduate of the University of Washington and Columbus College. He holds a Bachelor's degree in History and a Master's degree in Justice Administration. In 1997 he began teaching criminal justice courses for Saint Martin's University in Lacey, Washington. In 1999 he became a full-time professor at Centralia College. His classes routinely enroll 40-50 students. The degree he designed and developed has been called a "Flagship Program" by his Vice President of Instruction. BestColleges.com ranked Greg's Criminal Justice program a "Top 10" associate's degree in 2018.
CROSSWALK DEGREE: Greg also initiated a groundbreaking academic initiative called a "Crosswalk Degree".  This degree aligns Centralia College curriculum with Washington State police academy training. As a result of Greg's work, police officers, deputy sheriffs, and state troopers now receive 45 credits towards their criminal justice degree for academy training and experience.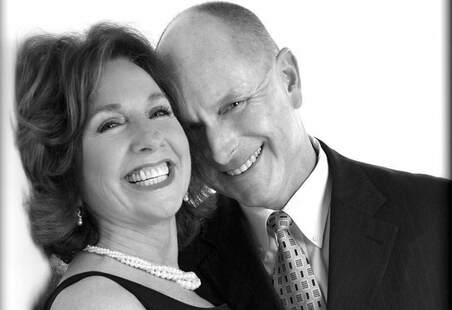 THE REST OF THE STORY: Greg returned from Kabul on December 16, 2009, and resumed teaching.  However, he missed his work in Kabul and General Qudoosi. According to Greg, "During my time in Kabul, General Qudoosi became my dear friend, my role model, and mentor. I admired him immensely."  In November 2010 Greg's former employer asked him to return to the Afghan Police Academy. He immediately prepared for an indefinite deployment.  A few days later Greg met Julie Ann Sargent, and everything changed. Greg cancelled his plans to return to Afghanistan and married Julie on August 20, 2011. Julie and Greg are remarkably happy in the life they share with Brody and Fiona, their mischievous Irish Terriers. Julie has become a home builder and Greg continues teaching. They both enjoy traveling and have toured Tuscany, Sicily, Santorini, Crete, and the Amalfi Coast. Once peace returns to Afghanistan, they will visit General Qudoosi in Kabul.  In the enduring words of Paul Harvey, "…and now you know the rest of the story."