Attorney Clients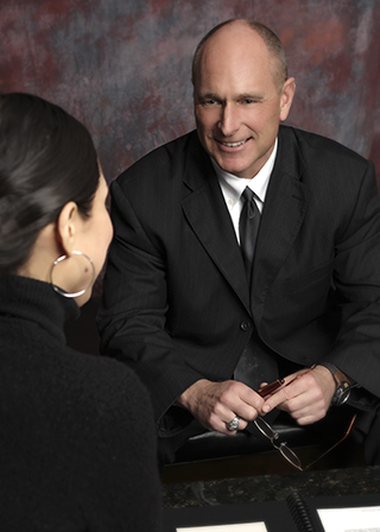 GILBERTSON INVESTIGATIONS is comprised of police and law enforcement experts who consult with lawyers nationwide on police use of force, false arrest, criminal defense, and self-defense cases.  
Our consultants provide attorneys with objective analysis, insightful reports, informed depositions, and convincing trial testimony.  To date, our experts have consulted on 105 cases in 19 states.

Professor Gregory Gilbertson has successfully testified as an expert witness in U.S. District Court and in the state courts of Washington, Oregon, Illinois, Kansas, and Connecticut. He has also consulted as an expert witness for casework in California, Arizona, Nevada, Wyoming, Montana, Idaho, Alabama, North Carolina, Alabama, Mississippi, Maine, Georgia, Kentucky, and Massachusetts.
Gilbertson Investigations has collaborated with the following attorneys on civil rights and criminal defense casework.
---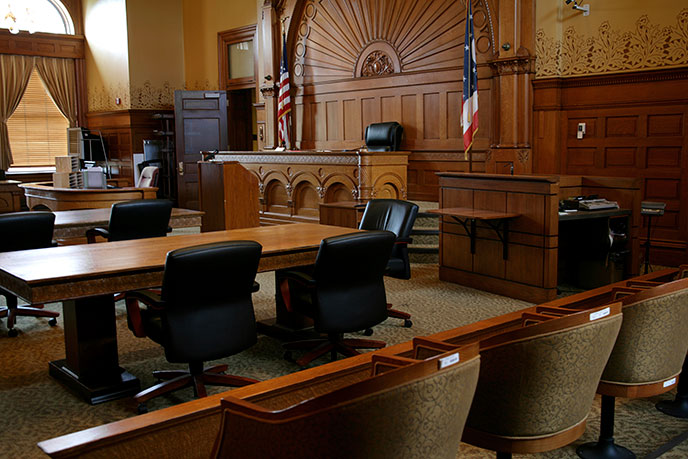 Stephen Hrones, Lowell, MA – Excessive Force

Andrew Stroth, Chicago, IL – Excessive Force

Darryl Parker, Seattle, WA – False Arrest (Multiple Cases)

Kevin Griffin, Olympia, WA – Murder 2nd Degree

James Bible, Bellevue, WA – Excessive Force (Multiple Cases)

Nenye Uche, Chicago, IL – Excessive Force

Jesse Valdez, Seattle, WA – Excessive Force (Multiple Cases)

Angela Colaiuta, Olympia, WA – Murder 2nd Degree

Douglas Phelps, Spokane, WA – Excessive Force (Multiple Cases)

Stephen Pidgeon, Everett, WA – Murder 2nd Degree

Jean Jorgensen, Renton, WA – Excessive Force (Multiple Cases)

Adam Heyman, Seattle, WA – Murder 2nd Degree

Thomas Olmstead, Poulsbo, WA – Excessive Force (Multiple Cases)

Robert Bulloch, Friday Harbor, WA – False Arrest

Jeff Kallis, Bainbridge Island, WA – Excessive Force (Multiple Cases)

Harry Williams, Seattle, WA – Excessive Force

Matthew Sanders, Seattle, WA – Murder 2nd Degree (Multiple Cases)

Harold Franklin, Seattle, WA – Excessive Force

Bruce Finlay, Shelton, WA – Criminal Defense (Multiple Cases)

Brian Babb, Eugene, OR – Excessive Force

David Linthorst, Medford, OR – Excessive Force

Carlton Odim, Chicago, IL – Excessive Force

Ashley Richards, Spokane, WA – Police Misconduct

Brian Butler, Spokane, WA – Excessive Force & False Arrest

Lenell Nussbaum, Seattle, WA – Murder 2nd Degree (Police Officer)

Sean Gillespie, Seattle, WA – Police Misconduct

Michael Willes, Portland OR – Excessive Force

Frank Weiss, Portland, OR – Excessive Force

Jack Bernstein, Clackamas, OR – Self Defense

Benjamin Pugh, Covington, KY, – Excessive Force & False Arrest

Christopher Roach, Covington, KY, – Excessive Force & False Arrest

Michael O'Hara, Crestview Hills, KY, – Excessive Force & False Arrest

Nancy Schwartz, Billings, MT – Felony Assault / Self Defense

Kenneth Muhammad, Duluth, GA – Excessive Force

Lisa Bazant, Billings, MT – Felony Assault / Self Defense

Michael Schuler, Seattle, WA – Self Defense / Murder 2nd Degree

Beverly Grant, University Place, WA – Excessive Force

Sunni Ko, Tacoma, WA – Excessive Force

Timothy Holleman, Gulf Port, MS – Officer Misconduct

Anthony Otto, Port Orchard, WA – Excessive Force

John J. Greaney, Seattle, WA – Excessive Force

Alexis Plunkett, Hendersonville, NV – Excessive Force

Tim Greene, Tacoma, WA – Criminal Defense

Mark Phil, McMinnville, OR – Self-Defense

Elizabeth Smith, Seattle, WA – Excessive Force

Michael Haines, Clackamas, OR – Self-Defense

Linda Beloof, Clackamas, OR – Self-Defense

John J. Greaney, Seattle, WA – Excessive Force

Timothy Kenlan, Portland, ME – Excessive Force

Eric Fong,  Port Orchard, WA – Excessive Force


Lisa Martinez, Seattle, WA – Excessive Force

​​
Stephen McKay, Coupeville, WA – Self-Defense


Raphael Nwokike, Seattle, WA – Police Misconduct

Robert Stephens, Missoula, MT – Excessive Force

Sandro Parotta, Seattle, WA – False Arrest

Glen Carpenter, Lakewood, WA – Excessive Force

Patrick Trudell, Seattle, WA – Excessive Force

Nancy Mattson, Seattle, WA – Criminal Defense

Damien Mendez, Seattle, WA – Excessive Force

Susan Machler, Seattle, WA – Excessive Force

Jeffrey Granich, Chicago, IL – Excessive Force

Michael Kelly, Des Moines, WA – Excessive Force

Mark Olson, Seattle, WA – False Arrest

Leah Alteras, Seattle, WA – Excessive Force

Jesse Froehling, Puyallup, WA – Excessive Force

Micol Sirkin, Seattle, WA – Criminal Defense

James Locust, Fayetteville, NC – Excessive Force

Sumeer Singla, Seattle, WA – Excessive Force

Victor Torres, Auburn, WA – Excessive Force

Coy Brewer, Fayetteville, NC – Excessive Force

Eric Ratinoff, Sacramento, CA – Police Misconduct

Dan Shapiro, Los Angeles, CA – Police Misconduct

Jeff Adachi, San Francisco, CA – Excessive Force

Cynthia McDonald, Tacoma, WA – Criminal Defense

Nigel Malden, Tacoma, WA – Excessive Force

Walter Peale, Shoreline, WA – Excessive Force

Philip Abromats, Greybull, WY – False Arrest

Michael Blanchard, New London, CT – Self Defense

Gary Preble, Olympia, WA – Excessive Force

James Lyle, Albuquerque, NM – Excessive Force

Philip Mahoney, Seattle, WA – Excessive Force

Michael Reiter, Redlands, CA – Excessive Force

Stephen Houze, Portland, OR – Criminal Defense

Vicki Hutchinson, New Fairfield, CT – Self Defense

Stephanie Cooper, Las Vegas, NV – False Arrest

Vance Countryman, Lander, WY – Self Defense

Allen Rogers, Fayetteville, NC – Excessive Force

Joshua Andrews, Seattle, WA – Excessive Force

Ken Countryman, Phoenix, AZ – Self Defense

Bryan Fiengo, New London, CT – Self Defense