USE OF FORCE
Professor Gregory Gilbertson consults with attorneys nationwide on use of force, false arrest, criminal, and self-defense cases.  His objective is to provide insightful analysis, comprehensive reports, informed depositions, and convincing trial testimony in civil rights and criminal matters. Professor Gilbertson is also available to consult with attorneys defending police officers accused of excessive force.

POLICE USE OF FORCE: Police use of force is one of the most troubling issues in our society. Almost every day another video surfaces showing a troubling police shooting or use of physical force. Gilbertson Investigations specializes in use of force casework. Professor Gilbertson's analysis has resulted in over 16 millions dollars in settlements and judgments to date.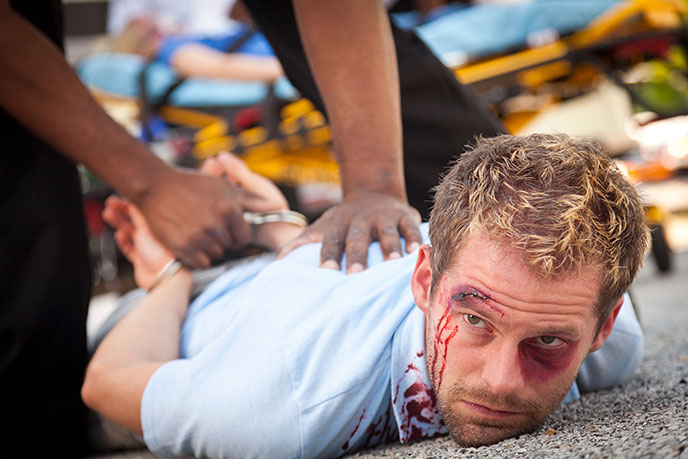 While most police officers are honorable men and women who have dedicated their lives to public service, some are not. Every law enforcement agency employs marginal police officers. With minimal training in verbal and other de-escalation skills, many officers routinely rely on physical force, or even deadly force, to detain and arrest suspects.
If your client has been victimized by police excessive force, call Greg Gilbertson at 239.571.1840 or 239.529.2137. Greg works with attorneys nationwide to achieve positive outcomes for clients.
"Professor Gregory Gilbertson's comprehensive knowledge and incisive analyses sets a high standard for expert testimony in police practices.  His credentials are impeccable, and knowledge of police procedures, use of force, de-escalation techniques, and crisis intervention is very high.  Notably, his expertise has been acknowledged and recognized by the federal court.
Professor Gilbertson's contributions to my cases have been invaluable. His keen ability to analyze and deconstruct complex situations, particularly regarding the reasonable application of force, has consistently offered pivotal insights. His commentary on police training and policy, coupled with his application of the Graham v. Connor standard, has been instrumental in shedding light on the nuances of use of force.
Professor Gilbertson demonstrates an unwavering commitment to clarity and precision.  His lucid explanations and articulate presentation skills makes the complex and contentious topics of police use of force easily understandable to attorneys and the layman alike. He possesses the remarkable ability to distill complicated legal and tactical concepts into comprehensible language without compromising depth or accuracy.
Professor Gilbertson's analysis, communication, and professionalism will significantly enhance any legal team. For anyone seeking an expert witness who combines intellectual rigor with impeccable character, I wholeheartedly recommend Professor Gregory Gilbertson."
Angus Lee, Former District Attorney and Civil Rights Lawyer, Vancouver, WA / www.angusleelaw.com