Agency Fees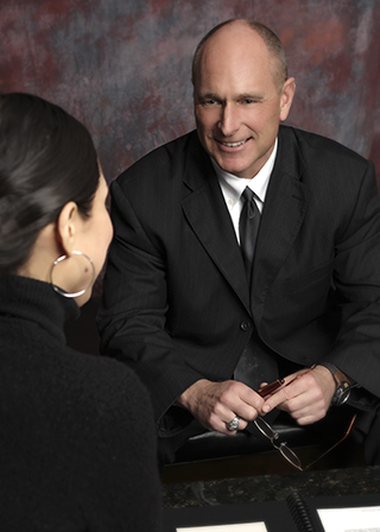 GILBERTSON INVESTIGATIONS is comprised of police and other experts who consult with lawyers nationwide on use of force, false arrest, criminal defense, and self defense cases.  Our consultants provide attorneys with objective analysis, insightful reports, informed depositions, and convincing trial testimony. 
We invoice attorneys at $185.00 per hour. Our expert witness fees typically range from $5000.00 – $8000.00 depending on the nature and complexity of the case. A preliminary case assessment is billed at $175.00 per hour with a 4-hour minimum.  A fee agreement and non-refundable retainer is required before work begins.
OPPOSING COUNSEL DEPOSITION FEES: Opposing counsel depositions and interviews are billed to opposing counsel at $400.00 per hour. Driving time from Olympia, WA, to deposition or trial venues is billed at $185.00 per hour and $0.54 per mile. Reasonable parking fees of $30.00 per day may also be invoiced. No travel fees are billed for depositions, interviews, or trials conducted in Thurston County, Washington. Opposing counsel will be invoiced for three (3) hours of deposition or interview time, not including round-trip driving time to the deposition or interview location, parking, and mileage from Olympia, Washington, in advance of the same.  Payment in full is required from opposing counsel immediately upon the conclusion of the pre-trial interview or deposition.

DEPOSITION VIDEO CONFERENCING: Regus Professional Offices in Olympia, Washington offer video conferencing for depositions. Regus Professional Offices can be reached at 360-918-7200, or by email at: olympia.union400@regus.com.
EXPERT WITNESS TRAVEL: Expert witness fees do not include reasonable travel expenses. Travel expenses include non-stop, round trip airfare from Seattle-Tacoma International Airport to the destination city and hotel expenses. These expenses will be paid in advance of any travel by retaining counsel.  In addition, rental car, taxi, mileage, and airport parking fees will be invoiced and paid by retaining counsel upon completion of any travel.
AGENCY LICENSING & CEO: Gilbertson Investigations is a licensed, bonded, and insured private investigations agency in Washington State, license Number 1759. The CEO, Owner, and Agency Principal of Gilbertson Investigations is Professor Gregory Gilbertson. His personal Washington State Unarmed Private Investigator License Number is 3198. All other individuals listed on this web site are subject matter experts and consultants.
AGENCY COUNSEL: Gilbertson Investigations Inc. is represented by attorney Jean Jorgensen and the law firm of  Edward K. Le, Attorneys at Law, 135 Park Avenue North, Renton, WA  98057, (425) 336-2255, email at: jean@edwardkle.com.