FEES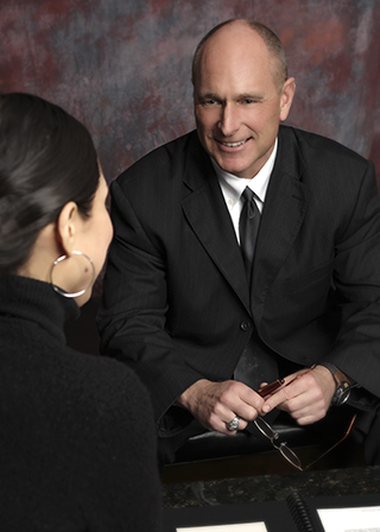 EXPERT WITNESS CASEWORK: GILBERTSON INVESTIGATIONS accepts business checks, VISA, MasterCard, AMERICAN EXPRESS, and DISCOVER. Clients are billed $225.00 per hour for both expert witness and private investigations casework. Expert witness casework fees typically range from $6000.00 – $10,000.00 depending on the nature and complexity of the case. A total casework fee will be agreed upon before work begins. A 50%, non-refundable retainer is required for all expert witness casework.
PRIVATE INVESTIGATIONS CASEWORK: All private investigations casework has a $6000.00 minimum fee. A 50% non-refundable retainer, to be billed at $225.00 per hour, is required for all private investigations casework.


DEPOSITIONS: Opposing counsel depositions or interviews are billed to opposing counsel at $450.00 per hour. Travel time from Olympia, WA to deposition or interview venues is billed at $225.00 per hour and $0.54 per mile. Reasonable parking fees of $50.00 per day are also invoiced. No travel fees are invoiced for depositions or interviews conducted in Olympia, WA.

VIDEO CONFERENCING: Regus Professional Offices in Olympia, Washington offer video conferencing for depositions, interviews, or client meetings. Regus Professional Offices can be reached at (360) 918-7200.
TRAVEL: Expert witness and private investigator fees do not include travel expenses. Clients pay in advance for Business Class or charter airfare from Seattle-Tacoma International Airport, Boeing Field, Lake Union (Seattle), or the Olympia Airport to the destination venue. Clients are also responsible hotel and other travel related expenses.

LICENSING: Gilbertson Investigations is a licensed, bonded, and insured expert witness and private investigations agency in Washington State, license number 1759. The CEO, Agency Principal, and Owner of GILBERTSON INVESTIGATIONS is Professor Gregory Gilbertson, Agency Principal license number 3198.
DISCLAIMER: Professor Gregory Gilbertson is the only private investigators licensed by GILBERTSON INVESTIGATIONS. Representations by any person claiming an association with this agency should be verified by calling (360) 237-4247.