POLICE & LAW ENFORCEMENT EXPERTS
GILBERTSON INVESTIGATIONS is comprised of police and other law enforcement experts who consult with lawyers nationwide on use of force, false arrest, criminal defense, and self defense cases.  Our consultants provide attorneys with objective analysis, insightful reports, informed depositions, and convincing trial testimony. 
D. Glenn Foster


Kinesic Interviews & Interrogations Author / Instructor "Cold Case" Homicide Investigator – Police Trainer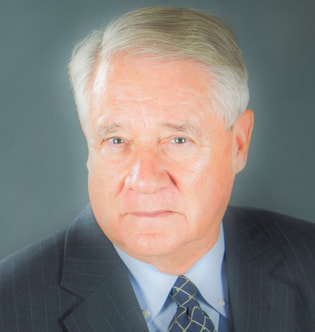 D. GLENN FOSTER – BIOGRAPHY
D. Glenn Foster, the father of the Kinesic Interview Technique, is the recognized expert, practitioner, and teacher of this renowned interview and interrogation system. A born teacher, Glenn initially put his Bachelor's degree from Auburn University, and later his Masters degree, to good use teaching high school in Georgia. However, the financial demands of a young family found him turning to police work. Serving first with the Atlanta Police Department and then as a polygraph examiner, Glenn launched himself into a lifelong study of the deceptive behaviors of humans under stress.
Teaming up with Frederick. C. Link, they originated the Kinesic Interview Technique. The publication of their 1980 book by the same name established the early Kinesic principles. Glenn continued to develop the Kinesic Interview Technique while working as a consulting investigator/interviewer for both law enforcement agencies and private organizations. As his reputation for effortlessly extracting information that solved difficult cases spread, so did the demand for him to share his interview and interrogation techniques with law enforcement officers nationwide.
Over the last 40 years Glenn has instructed thousands of law enforcement personnel to include U.S. Army Counter Intelligence agents, U.S. State Department personnel, the Royal Canadian Mounted Police, Mexican Police kidnapping units, State Farm Insurance investigators, Blue Cross Blue Shield fraud investigators, bomb squad officers, arson investigators, and hundreds of local, state, and federal law enforcement officers. Glenn has also taught professional bodies of judges, trial attorneys, psychiatrists and psychologists, and lectured throughout Europe on the topic of behavioral analysis. (Click here for Sample of Agencies and Organizations Trained)
In 1994 Glenn collaborated with Mary Marshall in adapting his Kinesic Interview Technique to the world of personal relationships. Their collaboration resulted in the best-selling book. (How Can I Get Through To You?)  Translations of this book have enhanced Glenn's reputation in Europe and Asia alike.
​
In the last few years, while working cold case homicides, Glenn has concentrated on developing his Kinesic Statement Analysis Technique.  KSAT is the deconstruction of the conscious and subconscious behaviors a deceptive subject evinces when speaking and/or writing. This can be read and interpreted in handwritten statements, transcripts, audio and video interviews. (NB. It is not graphoanalysis or graphology).
Gilbertson Investigations clients will receive an in-depth report covering:
Identification of suspects and deceptive witnesses: exactly at what points in a statement and in relation to which specific matter/s a subject is lying.
Insight into the subject's psyche: identification of subject's personality type and, where it exists, any underlying personality disorder, criminal motivation, mindset (for handwritten statements only).
A suggested interviewing strategy for getting the truth from each deceptive subject: tactics for opening up the deceptive subject through understanding of his/her individual mindset and application of a rule system tailored to the particular subject.
Today, Glenn continues writing, teaching, consulting, and investigating cold-case homicides for local, state, federal, and international law enforcement agencies worldwide.
Jansen S. (Scott) Cheek
Police Academy Manager – SWAT Officer –

U.S.M.C. Sniper Anti-Terrorism Trainer & Analyst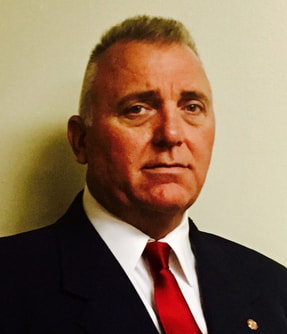 JANSEN S. (SCOTT) CHEEK -BIOGRAPHY
Jansen S. "Scott" Cheek has devoted his career to federal, state, local, and international law enforcement service. For the past 21 years he has focused on training of military, federal, state, and local law enforcement officers.  Prior to becoming a full-time police instructor at Fort Leonard Wood, Missouri, Scott served as a highly decorated Georgia peace officer with the La Grange Police Department, Douglasville Police Department, and Metro Atlanta Rapid Transit Authority Police Department.  Prior to entering law enforcement, Scott served in the United States Marine Corps as a Non-Commissioned Officer of Infantry Marines (Sergeant), Designated Scout Sniper, and Drill Instructor. As a federal law enforcement trainer, he has held the following positions:
Course Manager, U.S. Army Civilian Police Academy, Fort Leonard Wood, MO
Master Instructor, Police Intelligence Operations Program, Fort Leonard Wood, MO
Missouri Sheriff's Training Academy Coordinator & Senior Vice President, Quality Research Inc., Huntsville, AL
Master Instructor, Special Operations Branch, U.S. Army Military Police School, Fort Leonard Wood, MO.
Scott has also written and developed law enforcement policy and curriculum. He has conducted classroom and hands-on instruction to thousands of police trainees, police officers, military personnel, and federal agents. He has also managed and supervised subordinate police instructors at multiple levels. In addition, during various sabbaticals from his instructional duties at Fort Leonard Wood, Scott has also served in the following positions:
International Police Trainer – Grand Marshall Islands, Micronesia
Research Analyst – Chemical, Biological, Radiological, Nuclear and Explosive Threats, Huntsville, AL
Anti-Terrorism Officer & Subject Matter Expert in Dar al Harb (House of War – Islam)
Anti-Terrorism Instructor to U.S. Armed Forces personnel deployed worldwide
Independent Contractor, Humanitarian Repatriation of American Missionaries from Varanasi, India
Scott owns and operates Combative Arts and Tactical Shooting, LLC. This firm specializes in training law enforcement officers, dignitary protection agents, anti-terrorism operatives and faith based security personnel. Courses include the use of force, firearms, edged weapons and martial arts. Scott is a 7th degree Black Belt in Jujitsu and a NRA handgun and shotgun instructor. He routinely provides policy and subject matter expertise to public and private agencies in the following areas:
Crimes in Progress
Police Use of Force
Law Enforcement Tactics
Active Shooter Response
Radical Islamic Terrorism
Firearms Training & Performance Standards
During his career, Scott has successfully completed 75 specialized military, law enforcement, professional development and martial arts courses and conferences. He holds a Bachelor's degree in Criminal Justice from Columbus State University and successfully completed the U.S. Army Management and Staff College Leadership Program. And,  finally Scott holds a 7th Degree Black Belt in Jujitsu and serves as a martial arts instructor in his spare time.
Scott and his wife, Pia, raise and train horses on their ranch in Lebanon, Missouri. Scott is available for casework and consulting anywhere in the United States.
---
FBI Special Agent Christopher Holland 

(Ret.)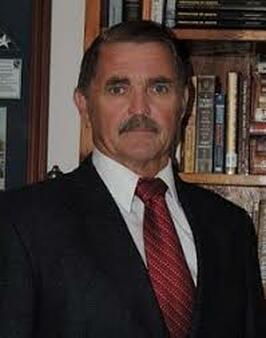 FBI SPECIAL AGENT CHRISTOPHER HOLLAND (RET.) – BIOGRAPHY
Supervisory Special Agent Chris Holland retired from the Federal Bureau of Investigation with over 25 years of state and federal law enforcement service and experience. As an FBI Special Agent, Chris conducted numerous investigations into bank robbery, kidnapping, home invasion, crimes against children, and narcotics trafficking. He led a multi-agency task force targeting cocaine trafficking on the Eastern Seaboard and a major heroin trafficking organization in Chicago. He is also highly skilled and experienced in electronic surveillance and SWAT tactical operations. Additionally, Chris is a recognized expert witness in the sexual exploitation of children. He has testified in both state and federal courts on these matters.
After retiring from the FBI, Chris served for five years as an International Police Trainer, Mentor, and Advisor in Afghanistan and Liberia. He served 12 months as a civilian Special Advisor to 82nd Airborne Division in Kandahar, Afghanistan. In this role he investigated and suppressed Improvised Explosive Devices. He then served 13 months as Senior Advisor to the Afghanistan Major Crimes Task Force. And finally, Chris served for three years as a Senior Advisor to the United Nations Police Mission in Liberia, Africa.  In this role, Chris advised, mentored, and trained the Liberia National Police Investigations Division and the Liberia National Police Office of Professional Conduct.
Chris Holland holds a Master's degree in Safety Management from University of Central Missouri, and a Bachelor's degree in Criminal Justice from the University of Missouri. He is also a graduate of the FBI Agents Academy, the City of Saint Louis Police Academy, and the United States Army Military Police School. Chris currently teaches graduate level courses in Emerging Global Threats at George Washington University. He is also a certified instructor in the following areas:
Anti-Terrorism Instructor
Active Shooter Instructor
FBI General Police Instructor
Workplace Violence Instructor
Peace Officer Standards & Training Police Instructor
In addition to consulting with Gilbertson Investigations as an Expert Witness in federal law enforcement practices and procedures, Chris owns and operates Holland & Associates, a private security consulting firm which focuses on training federal, state, and local law enforcement officers in Kinesic Interview and Interrogation techniques. He also consults with law enforcement agencies and private institutions on matters involving crimes against children.
Jean Jorgensen,

 Attorney at Law
JEAN JORGENSEN, ATTORNEY AT LAW – BIOGRAPHY
Jean Jorgensen commenced her career as a software engineer and program manager, specializing in Japanese localization. She and her husband, Bill Jorgensen, later owned and operated a technical recruiting business. In 2000, she started her second career by attending Seattle University School of Law, graduating Cum Laude. After passing the bar examination, Jean formed her own practice providing legal support services to various law firms throughout the greater Seattle area.
​
Jean now focuses her law practice on a wide scope of litigation casework including employment, insurance, civil rights, torts, and personal injury law. Jean is honored to serve as a strong advocate for each of her clients, regardless of whether they are a large international corporation, small business, or a single individual fighting for justice. Learn more about Jean's law office by visiting her web site at www.jeanlaw.com.
---
Professor Warren  McLeod, County Coroner


Medicolegal Death Investigations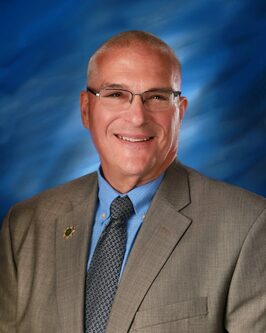 CORONER & PROFESSOR WARREN MCLEOD – BIOGRAPHY
Professor Warren McLeod is the elected Coroner of Lewis County, Washington. He has served in this capacity since 2010. Under Warren's leadership, his office has been accredited through the International Association of Coroners & Medical Examiners. In his roles as a coroner and medical examiner's investigator, Warren has personally conducted over 6000 Medicolegal Death Investigations.
Warren holds a Master's degree (Cum Laude) in Justice Administration from Norwich University and a Bachelor's degree in Criminal Justice from the University of Nevada. He is also a Certified and Nationally Registered Diplomate-Death Investigator, and is also a member of the following professional organizations:
American Academy of Forensic Sciences (AAFS)
International Association for Identification (IAI)
Washington Homicide Investigators Association (WHIA)
American Board of Medicolegal Death Investigators (ABMDI)
International Association of Coroners & Medical Examiners (IAC&ME)
Washington Association of County Officials (WACO) – Executive Board member
Washington Association of Coroners & Medical Examiners (WACME) – Executive Board member
Warren began his career in Boston, Massachusetts serving 14 years as an Emergency Medical Technician. He then relocated to Las Vegas, Nevada, and worked as an EMT for various casinos. In 1998 Warren became an Investigator for the Clark County Coroner and Medical Examiner's Office. He remained in this position for 11-years.
In 2005 Warren began teaching Criminal Justice courses for the College of Southern Nevada. In 2008 Warren relocated to the Pacific Northwest and became a tenured professor of criminal justice at South Puget Sound Community College. He continued his dual roles as a full-time professor and part-time coroner until 2015 when his workload required transition.  However, Warren continues teaching criminal justice courses part-time at South Puget Sound Community College and has also authored two professional journal articles:
"Not so Distant Anymore" – Faculty Association of Community and Technical Colleges (FACTC), 2012
"Investigating Work-Related Deaths" – ABMDI Newsletter, January, 2007
Warren lives on a farm near Winlock, Washington. He is available for Medicolegal Death Investigation casework anywhere in the United States.
WA Superior Court Judge Nelson Hunt 

(Ret.)


Prosecutorial,  Judicial, & Attorney Misconduct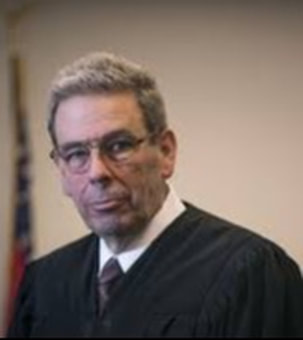 SUPERIOR COURT JUDGE NELSON HUNT (RET.) – BIOGRAPHY
Judge Nelson E. Hunt recently retired from the Lewis County Superior Court after 38 years of remarkable legal service to his state, community and the criminal justice system. His distinguished career began as a deputy prosecuting attorney where he tried all manner of criminal offenses for over a decade. Judge Hunt was then elected Lewis County Prosecuting Attorney, and held office through an uncontested re-election campaign. During his years as the Lewis County elected prosecutor, Judge Hunt was active in the Washington Association of Prosecuting Attorneys and served as chair of the Juvenile Justice Committee.
Judge Hunt then entered private practice with the law firm of Mano, McKerricher, Paroutaud, & Hunt. His law practice focused on criminal defense casework, where he appeared before state appellate courts approximately 100 times. In 2004, Judge Hunt re-entered public service and soon became an elected Superior Court Judge for Lewis County, Washington. He served three terms on the superior court before retiring in 2017.  During his career, Judge Hunt has either tried or presided over 700 jury trials, most of which were criminal cases. His caseload ranged from misdemeanors to aggravated murder.
​
Judge Hunt graduated from Colorado College with a Bachelor's degree in 1971, and from the Willamette University Law School in 1978. He has also attended the National Judicial Academy and is a Washington State Drug Court Judge of the Year recipient. Finally, Judge Hunt is honored to be the first recipient of the Lewis County DUI Traffic Safety Task Force Lifetime Attachment Award.
​
Judge Hunt is a veteran of the United States Coast Guard and an inactive member of the Washington State Bar Association.  He resides in Olympia, Washington and remains a popular speaker and guest lecturer on the criminal justice system. Judge Hunt is available for casework anywhere in the United States.
---
Samuel Small
Information Technology Forensics & Artificial Intelligence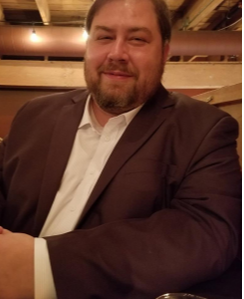 IT DIRECTOR SAMUEL SMALL – BIOGRAPHY
Samuel Small is an innovative, entrepreneurial, and outcomes-oriented Information Technology and Information Systems leader with demonstrated experience in achieving organizational goals through technology solutions. He has developed strategic plans to provide a sustainable technology infrastructure to support today's college student. As a  mentor of IT professionals in all phases of their career, Samuel is highly adept at crisis management, conflict resolution, problem-solving, negotiating, and development of a proactive growth mindset with supervised staff and teams. Samuel is also a college professor, director of information technology, and software engineer with a progressive career at all levels of responsibility – from development to agency wide management.
Sr. U.S. Probation Officer Frances Davis

(Ret.)


 State and Federal Probation & Community Corrections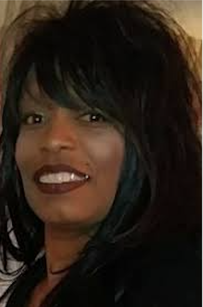 U.S. PROBATION OFFICER FRANCES DAVIS (RET.) – BIOGRAPHY
Frances Davis is a recently retired Senior United States Probation Officer for the Western District of Washington.  As a Senior U.S. Probation Officer, she served in the following positions:
Drug & Alcohol Treatment Specialist
College & University Intern Program Coordinator
Search Team Member
Guardian ad Litem
Bureau of Prisons Residential Reentry Liaison
College & University Guest Lecturer
Career Fair Representative
During a remarkable career spanning nearly three decades, Ms. Davis personally supervised over 1700 federal probationers. Her caseload included offenders ranging from international drug traffickers to individuals arrested for misdemeanors on U.S. military installations. She is highly experienced in both community and institutional corrections, having served as both a federal and Washington State correctional officer.
Ms. Davis began her career as one of the first female correctional officers at Washington State's McNeil Island Prison. She then worked as an Inmate Transport Officer for the City of Kent (WA) Correctional Facility.   Ms. Davis then transitioned to the King County District Court where she served as a Probation Counselor. While working at King County, Ms. Davis was recruited by the United States Probation Office for the Western District of Washington where she served as a federal probation officer for 25 years.  
Ms. Davis is the recipient of the 1998 federal probation "Officer of the Year" for the Western Region of the United States.  She received this award in recognition of her contributions to effective officer supervision strategies and techniques. Ms. Davis was also recognized in 2002 as "Pierce County Volunteer of the Year" for her service as chairperson of the Pierce County Chemical Dependency Board of Directors.
Finally, Ms. Davis' community service includes work as an adjunct criminal justice professor at Centralia College, where she instructed community and institutional corrections courses for many years. Ms. Davis also provided invaluable guidance to the Centralia College Criminal Justice Advisory Committee for nearly 10 years, and was instrumental in developing academic curriculum for this nationally recognized criminal justice program.
Ms. Davis is a graduate of Central Washington University, where she earned a Bachelor's degree in Law and Justice. She is available as an expert witness nationwide.