GILBERTSON INVESTIGATIONS

is comprised of Subject Matter Experts who provide attorneys with objective case analysis, insightful reports, informed depositions, and convincing trial testimony

. 
D. Glenn Foster




Statement & Deposition Analysis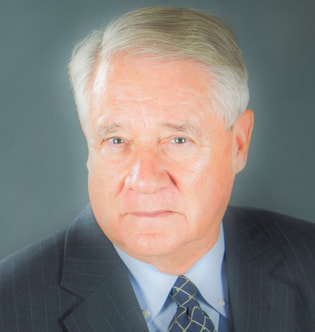 D. GLENN FOSTER – BIOGRAPHY
D. Glenn Foster, the father of the Kinesic Interview Technique, is the recognized expert, practitioner, and teacher of this renowned interview and interrogation system. He has devoted his career to the lifelong study of deceptive behaviors of humans under stress.
Teaming up with Frederick. C. Link, they originated the Kinesic Interview Technique. The publication of the 1980 book by the same name established the early Kinesic principles. Glenn continued to develop the Kinesic Interview Technique while working as a consulting investigator/interviewer for both law enforcement agencies and private organizations.
Over the last 40 years Glenn has instructed U.S. Army Counter Intelligence agents, U.S. State Department personnel, the Royal Canadian Mounted Police, Mexican Police kidnapping units, insurance investigators, fraud investigators, bomb squad officers, arson investigators, and hundreds of local, state, and federal law enforcement officers. Glenn has also taught professional bodies of judges, trial attorneys, psychiatrists and psychologists, and lectured throughout Europe on the topic of behavioral analysis.
Glenn has also collaborated with Mary Marshall in adapting his Kinesic techniques to the world of personal relationships, which resulted in the best-selling book How Can I Get Through To You?  In recent years, Glenn has concentrated on applying his statement and interview analysis techniques to cold case homicides.
Glenn is especially skilled at:
Identifying deceptive witness and suspect statements.
Identifying the exact points where a witness or suspect is lying.
Identifying a witness or suspect's motivation for lying or deception.
Identifying interview strategies for deceptive witnesses or suspects.
Today, Glenn continues writing, teaching, and consulting with attorneys and investigators on criminal and civil investigations worldwide.
Jansen S. (Scott) Cheek
Police Academy Manager & T

rainer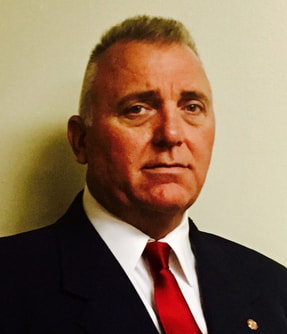 JANSEN S. (SCOTT) CHEEK – BIOGRAPHY
Jansen S. "Scott" Cheek has devoted his career to law enforcement. For the past 22 years he has trained U.S. Department of Defense police officers at at Fort Leonard Wood, Missouri. He is also a highly decorated tactical (SWAT) police officer in Georgia and Missouri.  Previously, Scott served in the United States Marine Corps as a Non-Commissioned Officer, Designated Scout Sniper, and Drill Instructor. As a federal law enforcement trainer, Scott has held the following positions:
Course Manager, U.S. Army Civilian Police Academy, Fort Leonard Wood, MO
Master Instructor, Police Intelligence Operations Program, Fort Leonard Wood, MO
Missouri Sheriff's Training Academy Coordinator & Senior Vice President, Quality Research Inc., Huntsville, AL
Master Instructor, Special Operations Branch, U.S. Army Military Police School, Fort Leonard Wood, MO.
Scott has also written and developed law enforcement policy and curriculum. He has instructed thousands of police officers, military personnel, and federal agents. He has also managed and supervised police instructors. In addition, Scott has also served in the following positions:
Anti-Terrorism Officer & Subject Matter Expert
Anti-Terrorism Instructor to U.S. Armed Forces
International Police Trainer – Grand Marshall Islands, Micronesia
Research Analyst – Chemical, Biological, Radiological, & Explosive Threats, Huntsville, AL
Independent Contractor, Humanitarian Repatriation of American Missionaries from Varanasi, India
Scott also owns and operates Combative Arts and Tactical Shooting, LLC. His firm trains police officers, VIP protection agents, and security personnel. Scott is also a 7th degree Black Belt in Jujitsu and a NRA handgun and shotgun instructor. He routinely provides policy and subject matter expertise to public and private agencies in the following areas:
Crimes in Progress
Police Use of Force
Law Enforcement Tactics
Active Shooter Response
Radical Islamic Terrorism
Firearms Training & Performance Standards
During his career, Scott has successfully completed 75 specialized military, law enforcement, professional development and martial arts courses and conferences. He holds a Bachelor's degree in Criminal Justice from Columbus State University and successfully completed the U.S. Army Management and Staff College Leadership Program. Scott is available for expert witness casework and consulting anywhere in the United States.
---
Special Agent Christopher Holland
Felony Investigation Analysis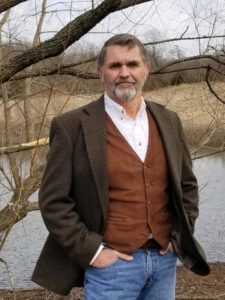 FBI SPECIAL AGENT CHRISTOPHER HOLLAND (RET.) – BIOGRAPHY
Supervisory Special Agent Chris Holland retired from the Federal Bureau of Investigation with over 25 years of state and federal law enforcement service and experience. As an FBI Special Agent, Chris conducted numerous investigations into bank robbery, kidnapping, home invasion, crimes against children, and narcotics trafficking.
Chris also led a multi-agency task force targeting cocaine and heroin trafficking in Chicago. He is also highly skilled in electronic surveillance and SWAT tactical operations. Additionally, Chris is a recognized expert witness in the sexual exploitation of children. He has testified in both state and federal courts on these matters.
After retiring from the FBI, Chris served for five years as an International Police Trainer in Afghanistan and Liberia. He served 12 months as a civilian advisor to 82nd Airborne Division in Kandahar, Afghanistan. He then served 13 months as senior advisor to the Afghanistan Major Crimes Task Force. And finally, Chris served three years as a senior advisor to the United Nations Police Mission in Liberia, Africa.
Chris Holland holds a Master's degree in Safety Management from University of Central Missouri, and a Bachelor's degree in Criminal Justice from the University of Missouri. He is also a graduate of the FBI Agents Academy, the City of Saint Louis Police Academy, and the United States Army Military Police School.
Chris currently teaches graduate level courses in Emerging Global Threats at George Washington University. He is also a certified instructor in the following areas:
Anti-Terrorism Instructor
Active Shooter Instructor
FBI General Police Instructor
Workplace Violence Instructor
Peace Officer Standards & Training Police Instructor
In addition to consulting with GILBERTSON INVESTIGATIONS, Chris owns and operates Holland & Associates, a private consulting firm which focuses on training federal, state, and local law enforcement officers in interviewing and interrogation techniques. He also consults with law enforcement agencies and private concerns on matters involving crimes against children.
[/one-half-first]
Carly L. Norton
Executive Assistant to Professor Gilbertson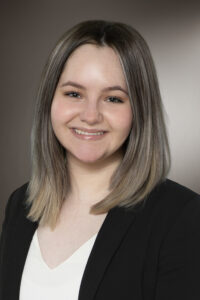 CORONER & PROFESSOR WARREN MCLEOD – BIOGRAPHY
Professor Warren McLeod has been the Coroner of Lewis County, Washington since 2010. His office is accredited through the International Association of Coroners & Medical Examiners. He has personally conducted over 6000 Medicolegal Death Investigations.
Professor McLeod holds a Master's degree in Justice Administration from Norwich University, and a Bachelor's degree in Criminal Justice from the University of Nevada. He is a Certified and Registered Diplomate-Death Investigator, and a member of the following organizations:
American Academy of Forensic Sciences
International Association for Identification
Washington Homicide Investigators Association
American Board of Medicolegal Death Investigators
International Association of Coroners & Medical Examiners
Washington Association of County Officials (WACO) – Executive Board Member
Washington Association of Coroners & Medical Examiners – Executive Board Member
Professor McLeod began his career in Boston where he served 14 years as an Emergency Medical Technician. He then relocated to Las Vegas and worked as an EMT.  He then became an investigator for the Clark County Medical Examiner's Offices.  In 2008 Professor McLeod relocated to the Pacific Northwest and became a tenured criminal justice professor at South Puget Sound Community College. He continued his dual roles as a full-time professor and part-time coroner until 2015 when his workload required transition to full-time Coroner status.  However, Warren continues teaching criminal justice courses part-time at South Puget Sound Community College and has also authored two professional journal articles:
"Not so Distant Anymore" – Faculty Association of Community and Technical Colleges, 2012
"Investigating Work-Related Deaths" – ABMDI Newsletter, January, 2007
Professor McLeod is available for Medicolegal Death Investigation casework anywhere in the United States.
[/one-half]
---